Our planet needs help and we just cannot sit around any longer watching our everyday products filling landfills. We decided we wanted to actively contribute to helping the environment and designed bath & home products that give back to the planet rather than taking from it.
Where does your money go?
We're all about transparency. Let us show you where the money goes.
Be the CHANGE you wish to see in the WORLD ~ Mahatma Gandhi
Brush It On was created to help you make conscious choices without sacrificing your lifestyle. We aim to bring more awareness to the environmental issues we face today while actively helping in the fight for our world, one brush at a time.
Our Story
But how could you live and have no story to tell? ~ Dostoevsky
The idea came from a desire to protect this planet for future generations. Viv & Alice created Brush It On to fight plastic pollution by helping people make conscious choices without sacrificing their lifestyle.
In 2018, we successfully funded our project on Indiegogo which helped us get our social enterprise off the ground. We started with designer bamboo toothbrushes and received a great response from the market, which motivated us to expand our offer and provide a wider range of zero-waste personal care products. We run our social enterprise from Sydney and Melbourne, Australia.
Help us spread the word, become a Brush It On Ambassador!
Present Owners
Denzil Stephenson & Aaron Stephenson have been championing the Eco-Friendly environment for several years and are excited to enhance this contribution to protecting our planet through 'Brush It On" Denzil & Aaron have also established themselves in the natural, Nontoxic Eco-friendly environment through LIVOS. www.livos.com.au

Livos Australia offers promotes Natural, Safe and Eco-friendly alternatives from conventional polyurethane, synthetic & chemical applications. This is through a wide range of natural oils for Timber – including floor and decking. Importantly Livos offers a full 100% ingredients declaration.

Livos natural, nontoxic paints, oils for internal and external use, cleaners and maintenance products have been successfully used throughout Australia since 1986.
Brush It On Founders
Trying to make our world a better place
Viviana
Marketer by workweek, adventurer by weekend, Viv loves spending time outdoors climbing mountains or diving in the oceans. She is passionate about the environment and protecting our beautiful planet. She's been looking for different ways to reduce her plastic footprint until she came across bamboo toothbrushes and that's how the idea of Brush It On started.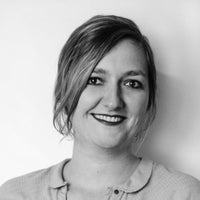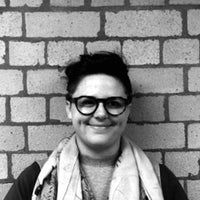 Alice
Alice is a Digital Designer who wants to spend her time making a difference. She knows that it can be hard to make more informed, ethical choices that are better for the environment and hopefully change the world one small step at a time.
Every single Brush It On product you buy supports a conservation project. We take the war on plastic seriously and that's why your purchase helps support conservation organisations that protect the world's oceans, forests and wildlife.